OUR MISSION:
to protect health and promote performance for life.
OUR PROMISE
Every day we will strive to empower athletes with the highest-quality supplements, backed by peer-reviewed scientific research, and to arm athletes and their loved ones with accurate and reliable information to make informed decisions. We are working to fuel the athletes of today and tomorrow for a bright future, a future in which dreams become achievable goals and sustainable realities.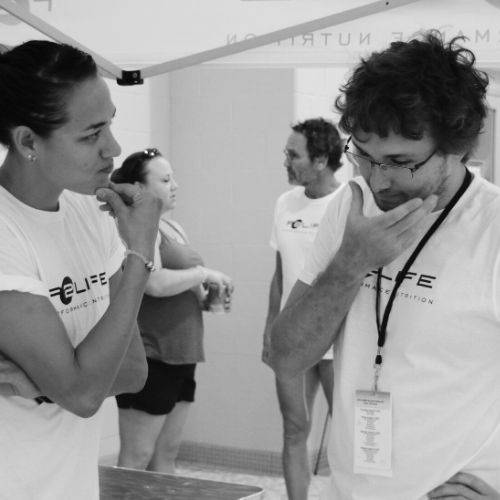 OUR STORY
P2Life is the vision of International Masters Swimming Hall of Fame Inductee and 45 time World Record Holder, Tim Shead.
Tim has been involved in swimming and nutrition for over 50 years, since shortly after he graduated from the University of Pennsylvania's Wharton School of Business in 1974. In fact, it was his own dramatic failure in the sport that provided the catalyst, changing his life forever. His path turned away from the financial world towards swimming and nutrition, particularly the importance of getting proper nutrition for maximizing health, and with it performance.
From his early days as an aspiring Olympic swimmer, to coaching the US Swim Team and helping to form USA Swimming, Tim has learned what works, although it hasn't been an easy journey. At age 21, brimming with determination, Tim followed a dream which took him to California to train under one of the best Olympic coaches, Jim Montrella. Despite training harder than ever, despite his 100% dedication, despite his promising background and despite being trained by a world-class coach, Tim did not make the team.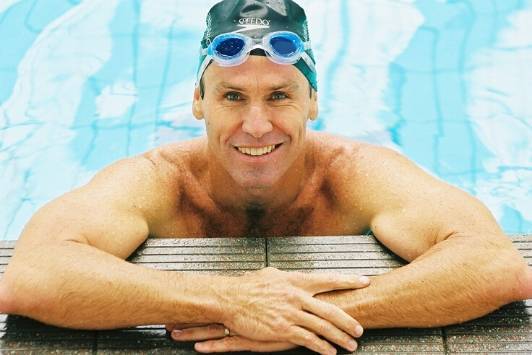 "I didn't even make the Olympic trial cuts. I wasn't prepared for that. I was training three times as much as I had in college, I had one of the best coaches in the world, and my times had actually gotten slower, but I figured out why..."
— Timothy Shead - P2Life Founder
FAST FORWARD 44 YEARS
Fast-forward 44 years and Tim is breaking world records and achieving lifetime bests. The secret? Tim discovered the missing weapon in his arsenal, the reason he missed out on his dream, was how he approached his nutrition. Going from an Ivy League School where he was consuming the carefully constructed meals, provided by the University, three times a day to being out on his own in California, his diet devolved to consist of convenient junk food that, while rich in calories, was basically bankrupt in the nutrition department. After years of reflection and coaching, Tim realized how much of an impact the right nutrition has on performance. Without the right nutrients, his body couldn't repair effectively, especially under the stress load of longer training times. This is what lost him those precious seconds.
This realization was the catalyst for starting P2Life, in which he envisioned a company that would be dedicated to "Protecting Health and Performance, for Life" by focusing on how athletes fuel themselves for success.
The unfortunate reality is that Ivy-league nutrition isn't available for everyone and the time and cost involved in carefully constructing meals and snacks for individuals let alone a whole family is nearly impossible given the day-to-day pressures of the present. No-one should have to miss out on their dreams, or compromise their health while working towards their athletic aspirations. That's where P2Life comes in.
Our formulas have been researched and iterated over the last 35 years, and each and every one of our products are batch tested by an independent third party to be certified free of banned and illegal substances. Trust is earned not won, we are accountable and every certificate is available online, so you know you can trust what you are taking is safe and effective. We know you will feel the P2Life difference, and our team will be with you every step of the way on your journey, consider yourself a part of the family.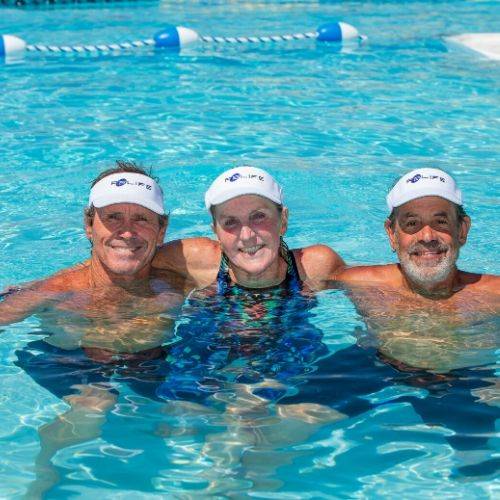 WE STARTED AND THEN EXPLODED
ENTER: LONDON 2012 OLYMPICS
P2Life burst onto into the swimming world, with the support of Olympic Coach, David Marsh. Within 2 years of launching 40% of the USA men's swim team were taking P2Life products, and together they brought home 18 medals. Since launching P2Life athletes have continued to break barriers, records, and earn accolades across all levels.  
800+ MASTERS WORLD RECORDS
P2Life Masters athletes have broken over 800 World Records, are consistently named the top Masters Swimmers of the Year, year after year, and are honored at the highest levels. Over 75% of P2Life athletes have been inducted into the International Masters Swimming Hall of Fame.
100+ NATIONAL AGE GROUP RECORDS
High School and college athletes have excelled while taking P2Life products, and together these athletes have broken over 100 National Age Group Records. In order to comply with NCAA rules we're keeping the names quiet, but we can mention our controversial decision as a young company to become Michael Andrew's first sponsor. We're proud to have played a role in helping him launch his career as a professional athlete, and continue to dedicate our time to helping young athletes unlock their true potential. We work closely with parents and their teen athletes to promote their performance, while protecting their health so they can achieve their goals.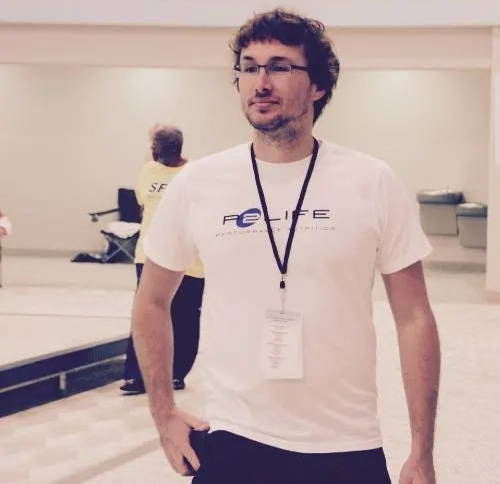 A FAMILY AFFAIR:
P2Life might have started with Tim, but it is co-founded and managed in San Francisco, by his son, Michael, who represented his country in waterpolo. Michael is motivated to make the P2Life difference accessible to all athletes, his latest efforts include leveraging technology to make nutritional information more equitable and to empower athletes and their loved ones. P2Life is represented internationally with a growing branch in Southeast Asia, and our sister company in South Africa, which although is technically our elder, is managed by Michael's younger sister, Madelaine.
The family just keeps growing. P2Life has been honored to welcome World Class athletes whose accomplishments include Olympic gold medals, +800 Masters World Records, 100+ National Age Group records (we can't say who though, it's the NCAA rules), and counting. When you join the P2Life family, you are not only getting the assurances of having top-quality supplements, you gain a team who will work with you individually to help you achieve your goals. What do you want to accomplish together? Let us know!