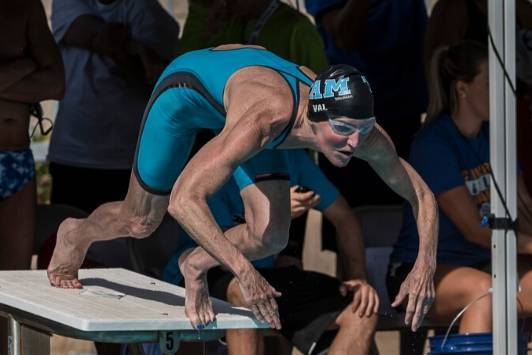 "Be the best you can be, and always remember to have fun along the way."
Hall of Fame swimmer, Laura Val, holds more than 400 World Records, more then any other swimmer, male or female. At the age of 60, this Registered Nurse, grandmother of 3, set six World Records in one race bettering the existing records in the 50, 100, 200, 400, 800 and 1500 meter freestyle. Laura credits her success in the sport to her passion and love of swimming and her ongoing focus on health and nutrition.
More World Records than any swimmer, male or female
Laura has broken over 400+ World Records to date.
Inducted into swimming Hall of Fame
Laura has been inducted in the the International Swimming Hall of Fame and the International Masters Swimming Hall of Fame.
Six World Records in One Race!
Laura is the only human known to date that has broken six world records in a single race! She was swimming the 1500m, and broke the 50m, 100m, 200m, 400m, 800m and 1500m World Records all in the same race. What an achievement!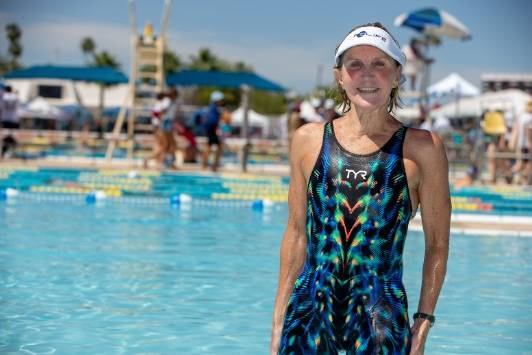 More World Records than any swimmer, male or female.
Laura gets up almost every day at 5am to go swimming, 6 days a week. After every workout she has her NutriBoost shake.

3x NutriBoost (monthly) for filling in any nutritional gaps in her diet, promoting recovery, rebuilding muscle and to build her immune system.