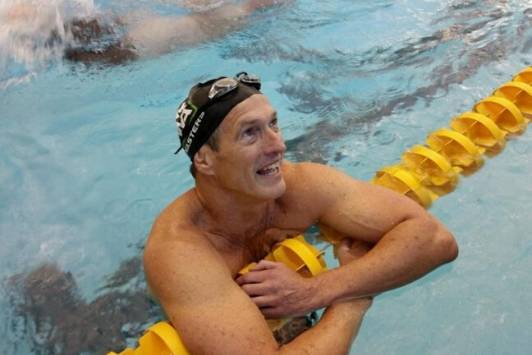 "I swim for the 3 Fs - Fun, Fitness and Friendships."
Rick Colella, a 1972 and 1976 Olympian, holds Masters World Records in 30+ individual events, plus numerous National Records. Rick won a bronze medal in the 200m Breaststroke in the 1976 Olympics in Montreal. He currently swims for Lake Washington Masters in Kirkland, Washington and Puget Sound Masters, a regional club in Washington. Rick lives in Kirkland with his wife, Terry. He has 4 grown children and 2 grandchildren.
World Master Swimmer of the Year
Rick was named one of the top 12 Masters Swimmers of the Year in 2014, 2015, 2017 and 2018.
In 1976 at the Olympics in Montreal, Canada, Rick won the bronze medal for the 200m Breaststroke.
Inducted into the Swimming Hall of Fame
Rick has been inducted in the International Masters Swimming Hall of Fame, and has broken over 35+ World Records.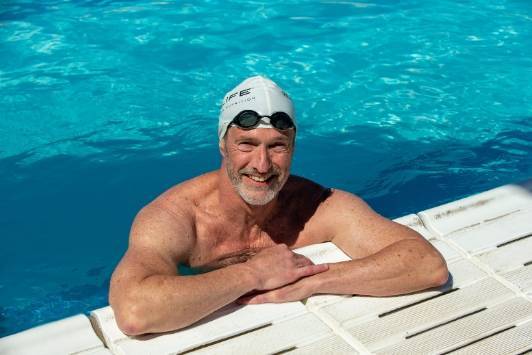 Rick has broken over 35+ Master World Records
Rick trains regularly, about 4-6 times per week and he is able to be more consistent in training when using P2Life daily.

3x NutriBoost (monthly) for filling in any nutritional gaps in his diet, promoting recovery, rebuilding muscle and to build and maintain his immune system.

I started swimming when I was 8 and I've never really stopped. I love swimming because it keeps me fit but also because of the many friends I have, both from the past and present. For many years, I swam for fitness but rarely competed. As my family grew up, I started competing more and found I enjoyed going to meets, as a goal to keep me getting up early every morning. I also found I had a lot to learn still. I been using P2Life NutriBoost and PowerBoost since 2013 and it's an important part of my training. I am able to be more consistent in training when using P2Life daily.